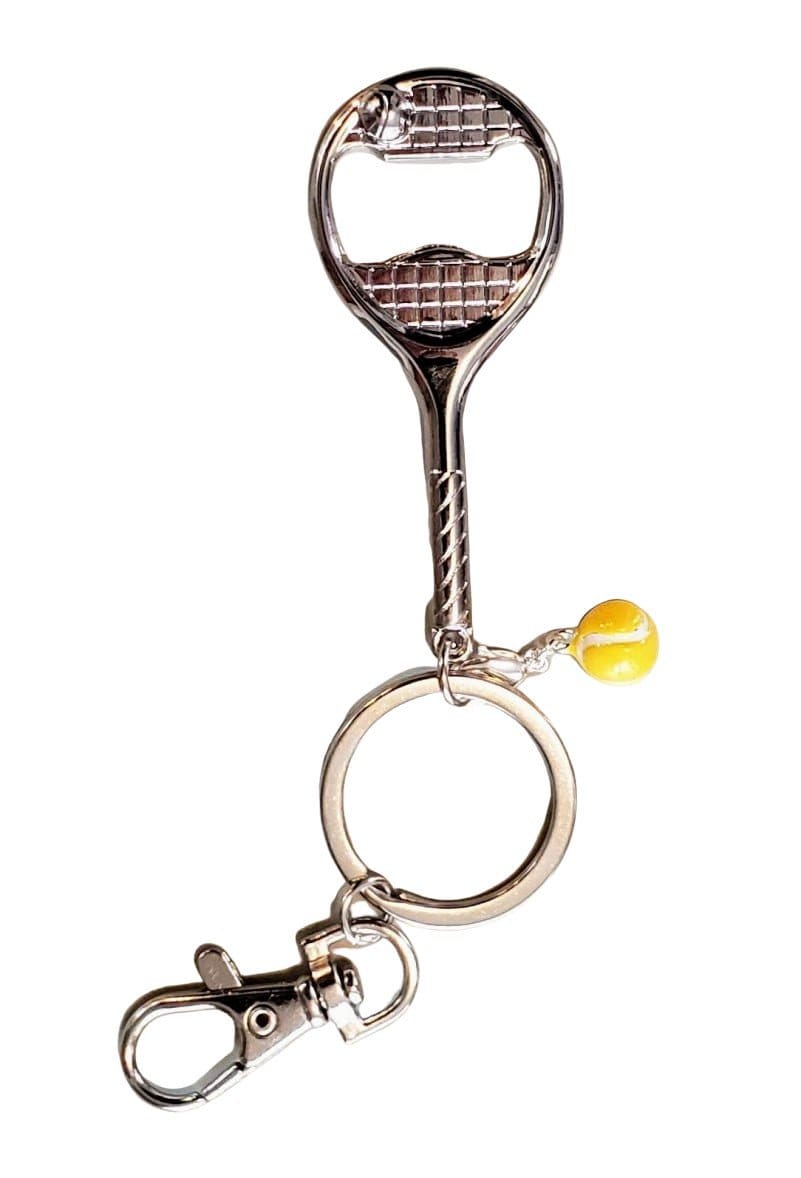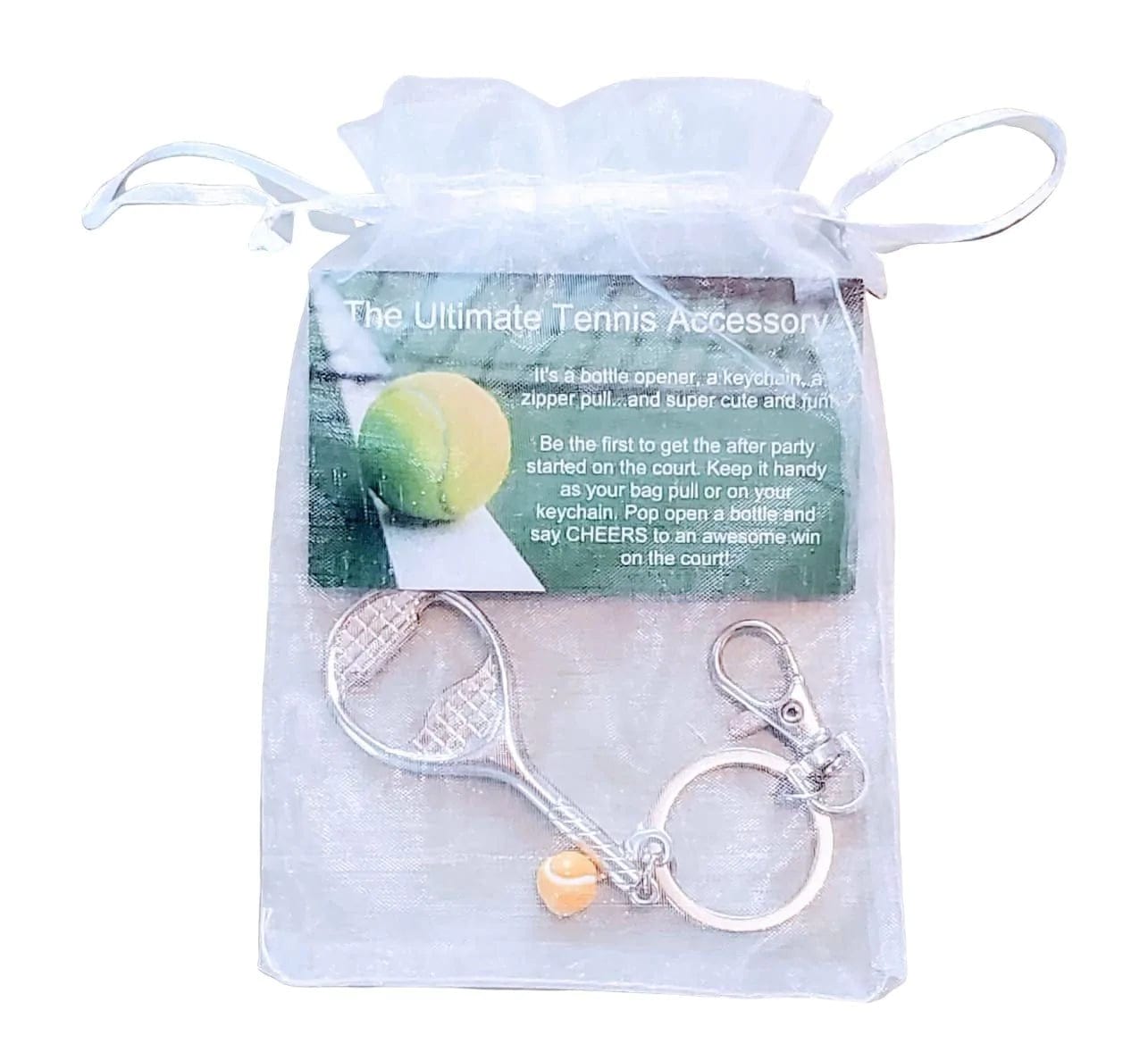 Tennis Happies Racquet Bottle Opener Keychain
Whether you're celebrating a win or commiserating over a tough third set tie-breaker loss... this is the perfect way to crack open your favorite bottled beverage.
**Does not include fancy imported bottled beer!**
This bottle opener, along with our other fun Hit Happy tennis accessories, makes for a great gift for any tennis player or captain.

Tennis Bottle Opener Product Description
Tennis racquet shaped bottle opener

Comes on a keychain with a tennis ball charm
Durable and stylish!