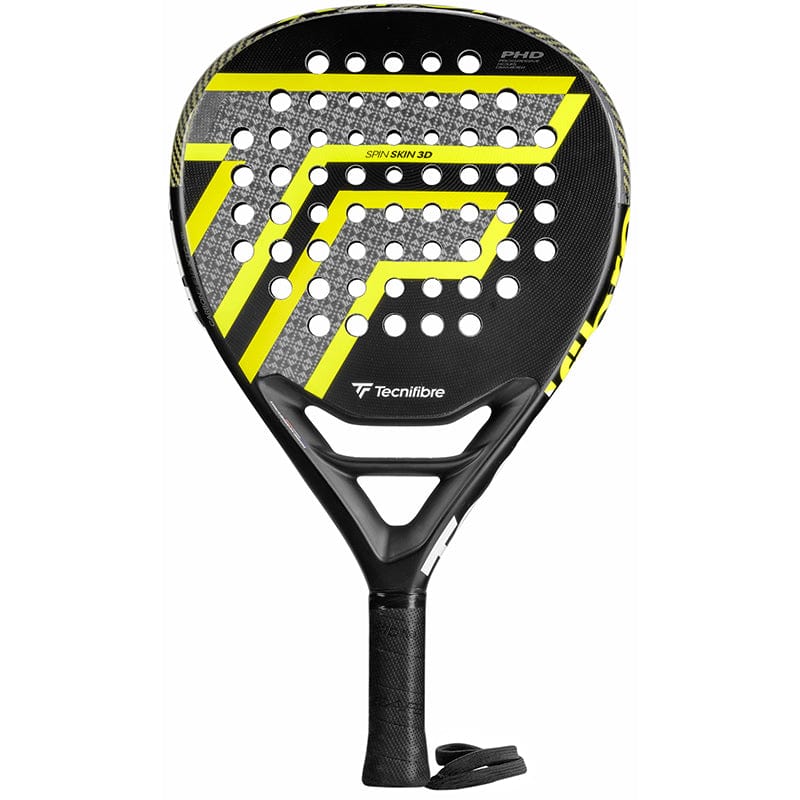 Tecnifibre Wall Breaker X-Top 375 Padel Racquet
DESCRIPTION: 
Performance Playability Dedicated to the competing player. Designed in a round shape to provide maximum precision and control. Its 375g weight makes it easy to handle. The racquet is made with special TEI carbon fibers that maximize shock absorption on impact for added touch. The screen is covered with a "Spin Skin 3D" relief for maximum effect. PHD drilling pattern with holes of 3 different diameters allowing better center precision and better tolerance to off-center blows. The racquet head has been designed with "Front Block" technology, a reinforced material and relief on the edge of the frame for more resistance to impact against walls and a better lifespan. A concentration of performance and technology.
SPECIFICATIONS: 
Sport: 

 

Padel
Headsize: 

 

Teardrop Head Shape
Beam Width: 

 

38mm Profile
Weight: 

 

375g + / - 5g
Player Type: 

 

Advanced
Colors: 

 

Black/Yellow
Composition/Construction: 

 

Carbon Frame, Graphite/EVA Core
Holes: 

 

68
Balance: 

 

265 + / - 10mm
Frame Technology: 

 

Spin Skin 3D head surface, Front Block Technology
Misc: 

 

Wrist strap attached to handle provides extra control & safety measures. Cover included.