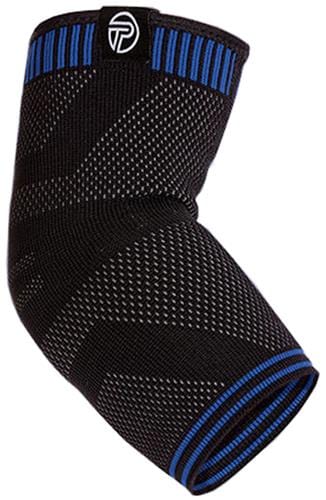 Pro-Tec 3D Flat Elbow Support
Benefits of 3D Flat stitching technologyFlat Knit
, an advanced horizontal knitting technique, allows for customized stitching to achieve 3D shaping of the fabric, providing optimum fit.
Contours to your elbow, providing anatomically fitting support and compression where you need it most.
Medical Applications:
 Recommended use for minor to moderate elbow sprains, strains, epicondylitis and bursitis.
Design Theory:
 Breathable, multi-directional stretch allows full range of motion while maintaining high level of support.