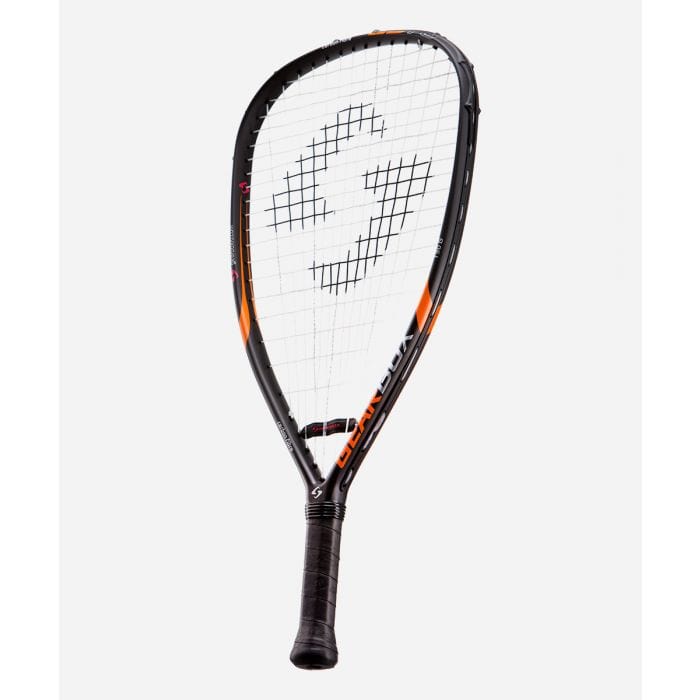 Gearbox GB-75 Racquetball Racquet Strung
THE BEST RACQUET IN ITS CATEGORY
Weight: 190g
Handle Size 3 5/8 
String: Gearbox 17g Monofilament
Premium Construction and Materials: 
100% Composite racquet - Graphite composition maximizes stiffness to give you POWER and durability. Excellent value for an all composite racquet.
Vibration Control System: A gearbox Exclusive
Stretch damper to give more ball feel. Contract damper to increase dampening effect. Will not come off during play. Separate from string pattern for easy maintenance. 
Lighter than most racquets in its category. 
Perfect Frame Ratios- Gearbox racquets are designed with proportional width to length ratios and a longer handle for superior performance. 
Rotational Force- optimal width design maximizes rotational force about the Y-axis providing pest stability and maneuverability.