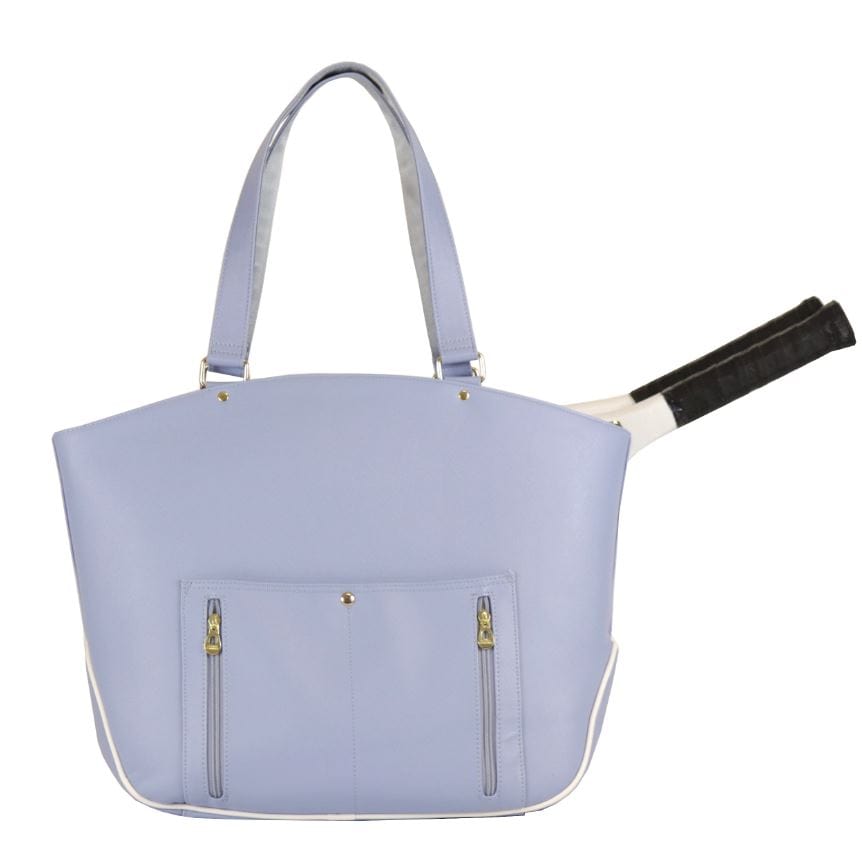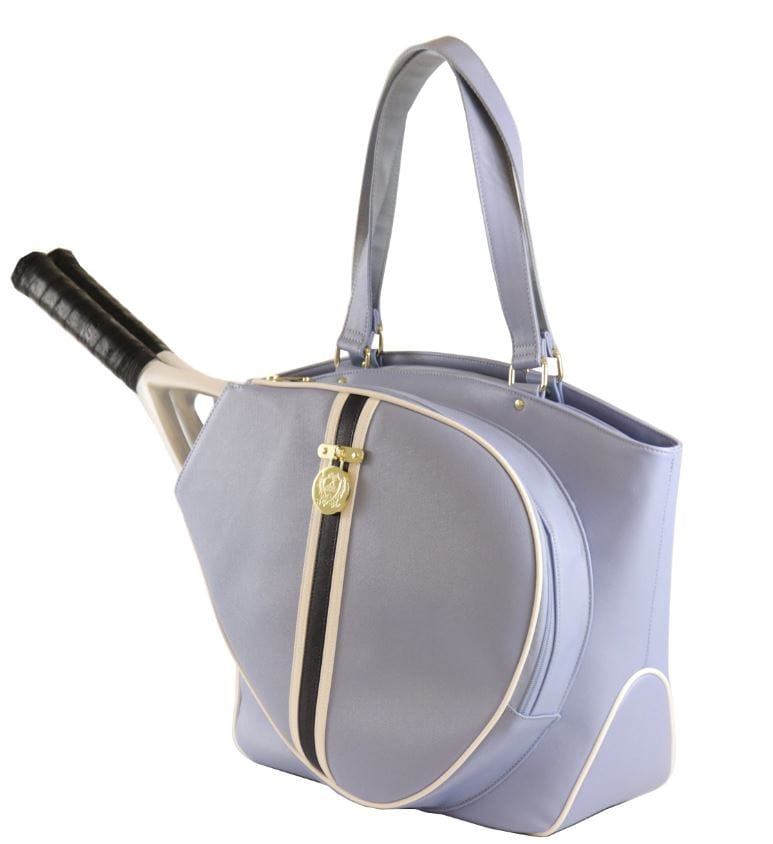 Court Couture Cassanova Striped Sky Blue Tennis Tote
DESCRIPTION: 
Court Couture newest collection, the Cassanova Striped was inspired by the tennis era of the 70's.  A classic stripe as the the focal point on a clean sporty tennis bag. The new fresh and bright colors represent the new era of the modern tennis as we know it now.
SPECIFICATIONS:
Saffiano cross grain faux leather
Separate compartment fits two (2) standard size or one (1) over sized tennis racquets.
Gold tone metal logo and hardware.
Include a matching clutch
Large interior with pockets for water bottle, cell phone, and other small items.
More pockets on back.
Dual handle straps with a 10″ drop.
Metal feet for extra protection,
Fully lined and padded.
Dimensions: 20" x 15" x 6".
Weight:  3 lbs. 1 oz.